Jobs
F & B- Brewery

Bell Gardens, CA, USA

To be determined.

Hourly

Full-time & Part-time / Variable Shifts
Discussed on interview.
---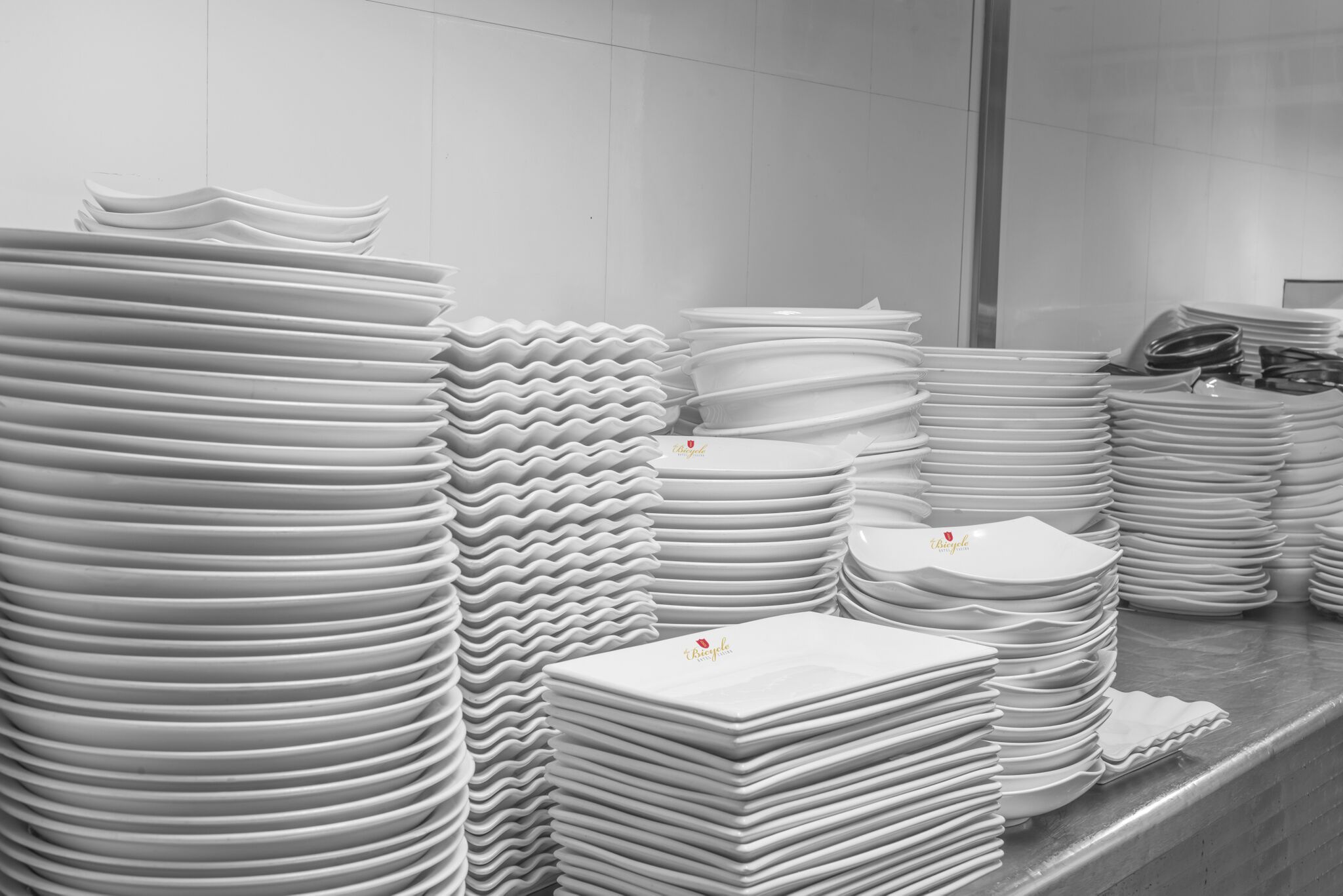 JOB SUMMARY:
Dishwasher (Heavy cleaner/Utility worker) cleans and disposes of waste by performing the following duties listed below.
ESSENTIAL DUTIES & RESPONSIBILITIES:
Washes pots, pans, glassware, flatware, cups, glasses, and other dishes and containers used in preparation and service of food.

Responsible for cleanliness of floors, walk-ins, freezers, drains, floor mats, grease traps and garbage disposals.

Responsible for overall cleanliness of cooking equipment including, but not limited to, ovens, deep fryers, stoves, hoods, broilers, salamanders, griddles, and oriental equipment.

Empties and sanitizes trash cans.

Operates dishwashing machines.

Responsible for overall cleanliness of kitchen areas, dish room. Storeroom, bake shop, deli, corridors and dock area.

Provides Banquets with equipment and assist the Chef and Sous Check during banquets functions.

Responsible for proper storage of chemicals and kitchen supplies.

Must be able to work any shift including weekends and holidays.

Other job related duties as assigned.
WORKING CONDITIONS & PHYSICAL REQUIREMENTS:
Qualified individuals must be able to regularly required to stand, walk, use hands, to finger, handle, or feel; reach with hands and arms; and talk or hear; frequently required to taste or smell; occasionally require to stoop, kneel, crouch, or crawl; regularly lift and/or move up to 50-75lbs. Noise level in the work environment is usually loud. Must be able to work in a fast-paced environment with numerous distractions.
EDUCATION / EXPERIENCE:
Minimum of 6 months experience in a similar environment. Must have Active California Food Handlers Certificate/Card is required for this position.
COMPANY OVERVIEW:
Opening in November 1984 to great acclaim, The Bicycle Hotel & Casino is one of the largest and most exciting card casinos in California and currently has a staff of approximately 1,700 dedicated team members.
Whether you work on the casino floor, in one of our many service areas, or as a member of our support staff, your job is vitally important. We sincerely believe that our Team Members are one of our most valuable resources and are essential to the success of the Casino.
The Bicycle Hotel & Casino has established a reputation for offering the finest professional service and customer accommodation in the gaming industry. We expect you to maintain the high professional standards of hospitality and service that characterize our team members. The Casino has been built on the foundation of integrity, honesty and commitment to our customers, and we expect you to continue this tradition.


*** MUST BE 21 YEARS OF AGE***
EEO/AA/Minority/Female/Disability/Veteran Employer