Jobs
F & B- Brewery

Bell Gardens, CA, USA

$14.00 (PLUS TIPS)

Hourly

Part Time / Variable Shifts
Discussed on interview.
---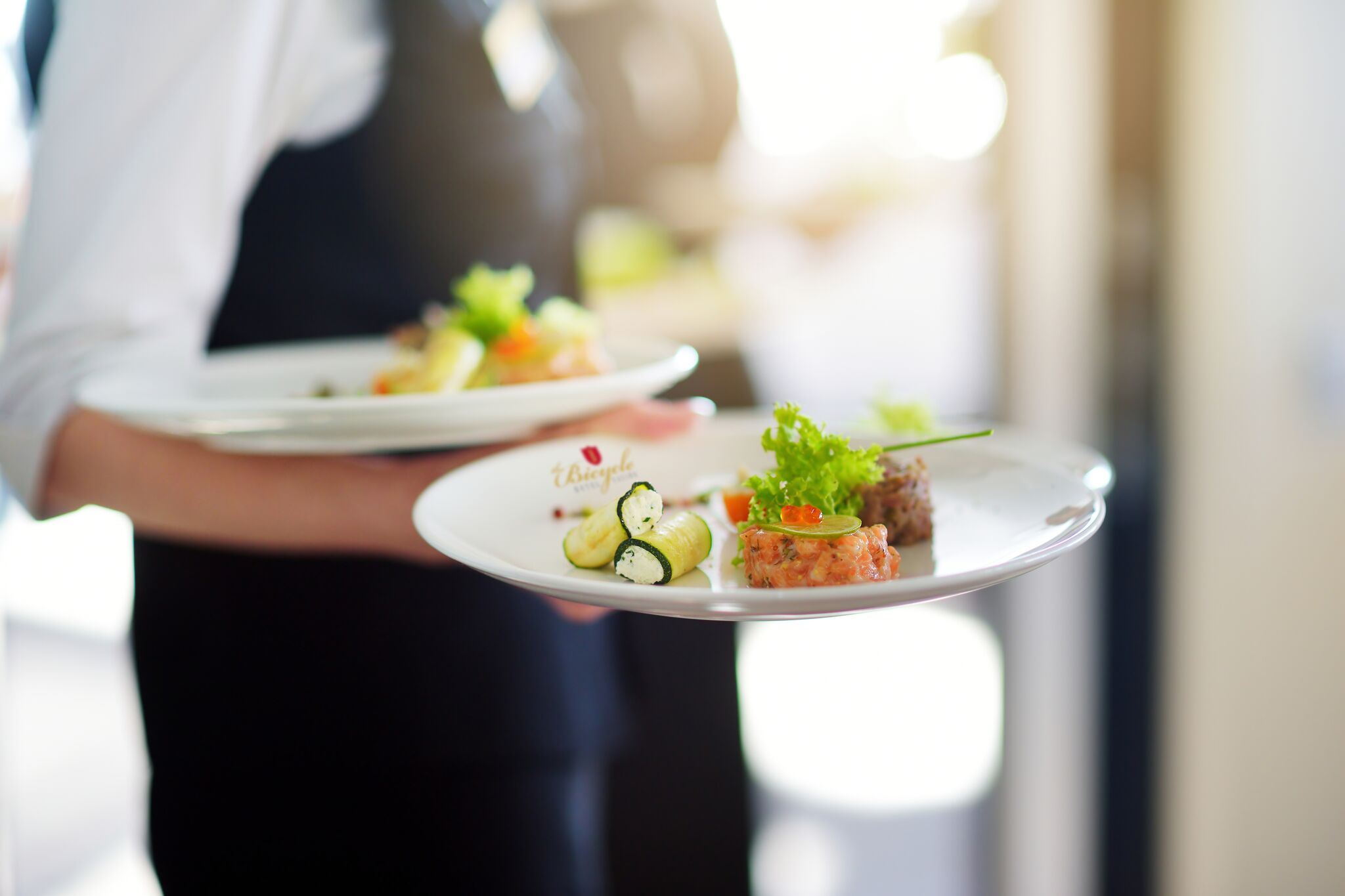 JOB SUMMARY:
Qualified candidate for Brewery Food Server is responsible for taking food & beverage orders, picking up from kitchen and serving, beverages, and desserts to customers throughout the Food & Beverage designated areas.
ESSENTIAL DUTIES & RESPONSIBILITIES:
Responsible for serving food & beverages to customers.

Ensures that all dishes match a ticket including modifiers and special instructions.

Ensures the quality of all food items including plate presentation is adequate prior to leaving the kitchen area.

Communicates any requests to the food service staff and relay to the kitchen staff as needed.

Communicates any issues that arise with guest dissatisfaction to the wait staff and the ensures successful guest satisfaction.

Ability to garnish all dishes as directed.

Must have full knowledge and understanding of menu.

Works as a team member and maintains cultural sensitivity at all times.

Represents The Bicycle Hotel & Casino at all times, as such, good customer service is essential to the successful performance of the individual's job duties.

Must be available to work ANY given shift in a 24/7 industry.

Other job-related duties as assigned.
WORKING CONDITIONS & PHYSICAL REQUIREMENTS:
Qualified individuals must be able to regularly required to stand, walk, use hands, to finger, handle, or feel; reach with hands and arms; and talk or hear; frequently required to taste or smell; occasionally require to stoop, kneel, crouch, or crawl; regularly lift and/or move up to 25lbs and occasionally push 50lbs by using a food cart. This position may require that you work in smoking areas of the Casino. Noise level in the work environment is usually loud. Must be able to work in a fast-paced environment with numerous distractions.
EDUCATION / EXPERIENCE:
High School Diploma or General Equivalency Diploma (GED): or six months' related experience and/or training; or equivalent combination of education and experience.
*Must have ACTIVE California Food Handler's Certificate/Card for this position.
COMPANY OVERVIEW:
Opening in November 1984 to great acclaim, The Bicycle Hotel & Casino is one of the largest and most exciting card casinos in California and currently has a staff of approximately 1,700 dedicated team members.
Whether you work on the casino floor, in one of our many service areas, or as a member of our support staff, your job is vitally important. We sincerely believe that our Team Members are one of our most valuable resources and are essential to the success of the Casino.
The Bicycle Hotel & Casino has established a reputation for offering the finest professional service and customer accommodation in the gaming industry. We expect you to maintain the high professional standards of hospitality and service that characterize our team members. The Casino has been built on the foundation of integrity, honesty and commitment to our customers, and we expect you to continue this tradition.
***MUST BE 21 YEARS OF AGE***
EEO/AA/Minority/Female/Disability/Veteran Employer