Jobs
Security

Bell Gardens, CA, USA

To be determined.

Hourly

Full Time / Variable Shifts (Day, Swing, or Graveyard hours)
Medical, Dental, Vision, 401K, Life Insurance, Free Parking and Cafeteria on-site.
---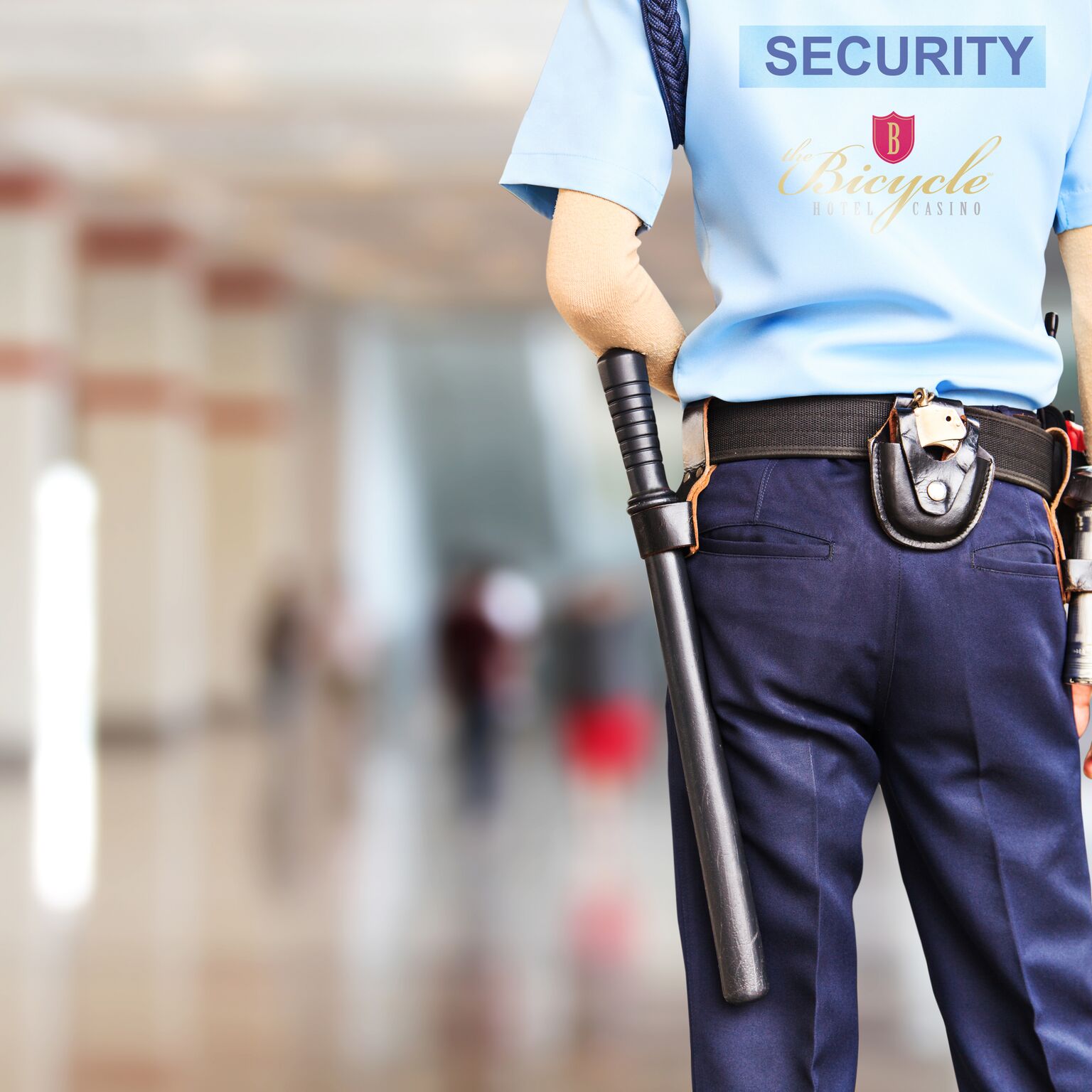 JOB SUMMARY:
The role of Lieutenant Ensures the protection of The Bicycle Hotel & Casino property and assets and the safety of customers and team members for his/her shift. Ensures that the Security Department and its staff on the shift are successfully performing their mission in compliance with the Bicycle Hotel & Casino policies and procedures. Responsible for running the shift and has supervision of all Transportation Department Drivers in the absence of the Transportation Supervisor. Takes his policy, procedures, and operational direction from the Security Manager. Accomplishes the foregoing by performing the following duties either personally or through subordinate staff.
ESSENTIAL DUTIES & RESPONSIBILITIES:
Provides leadership, motivates, and ensures subordinate staff cohesiveness, while working in a team concept.

Provides day to day operational supervision of the subordinate staff on his shift.

Maintains open communication with all supervisory and subordinate staff, the Security Manager.

Completes collateral duties as assigned by the Security Manager, meeting deadlines.

Maintains good communication with Surveillance Department staff, coordinating and cross-referencing information.

Provides leadership and serves as a positive role model for all team members.

General knowledge of California criminal laws and security procedures.

Must have CPR/First Aid/AED Certification, valid Guard Card and firearm permits.

Possession of a valid Driver's License.

Must be available to work any shift including weekends and holidays and overtime when necessary.

Must be able to concentrate in an intense, fast-paced environment with numerous distractions.

Other job related duties as assigned.
WORKING CONDITIONS & PHYSICAL REQUIREMENTS:
While performing this job, individuals are regularly required to stand, walk, climb, stoop, kneel, crouch and crawl. Must have acceptable hearing levels and be able to wear radio earphones, so as to properly monitor radio transmissions; must be able to actively participate in box pulls. As business mandates, maybe on a routine basis, be required to work varied hours, including different shifts than the one usually assigned.
EDUCATION/EXPERIENCE:
High School diploma or general equivalency diploma (GED) plus two years in-house security of related experience and/or training; or equivalent combination of education and experience. Prior supervisory experience highly preferred. Demonstrated ability to read and write reports. Must be able to acquire and maintain "armed status" as a Lieutenant.
COMPANY OVERVIEW:
Opening in November 1984 to great acclaim, The Bicycle Hotel & Casino is one of the largest and most exciting card casinos in California and currently has a staff of approximately 1,700 dedicated team members.
Whether you work on the casino floor, in one of our many service areas, or as a member of our support staff, your job is vitally important. We sincerely believe that our Team Members are one of our most valuable resources and are essential to the success of the Casino.
The Bicycle Hotel & Casino has established a reputation for offering the finest professional service and customer accommodation in the gaming industry. We expect you to maintain the high professional standards of hospitality and service that characterize our team members. The Casino has been built on the foundation of integrity, honesty and commitment to our customers, and we expect you to continue this tradition.
***MUST BE 21 YEARS OF AGE***
EEO/AA/Minority/Female/Disability/Veteran Employer